This unit will be able to assist with preventative maintenance when it comes to dental hygiene to include fillings, extractions and cleanings. It may also include XRAYS for implant and denture opportunities.
Thanks to the partnership with SmileFaith Veterans Dental Clinic in Southern Florida. TSM Cares will be able to reproduce a mobile dentistry unit that SmileFaith already created to help more people with those basic dental needs.
A dentist is needed to sponsor this initiative and SmileFaith has stepped up to the plate, to not only sponsor ,but assist in creating the vehicle and giving all the guidance on how to maintain the logistics, regulations and operational side of the operation.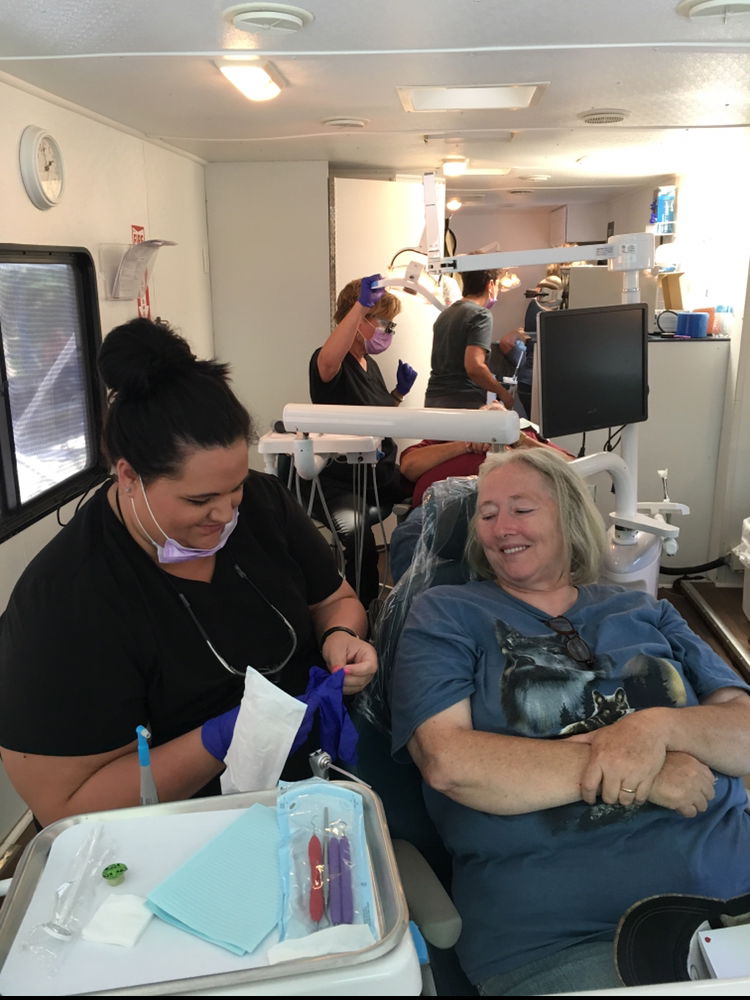 This is a picture of SmileFaith's mobile dentistry unit. It is spacious, and will be handicap accessible. On a day they are able to help over a hundred people.
TSM Cares can see this need down the road for all the homebound elderly, as well as at Veteran Homes or Nursing Homes as well as homeless Veterans.