Unaffordable Dental needs is a basic need that can really change someone's life and perhaps stop the dominoes from falling, that leads to suicide.
Health is the most important factor towards a happy life. Not everyone has dental insurance and when you do have it you have no control on what you want covered.
The primary initiative has been to assist Veterans with unaffordable dental needs. This will carry over to the immediate family members and some day our youth, and less fortunate. Preventative Care when it comes to dental hygiene will reduce the overall health care bill. Dental has so much to do with one's health.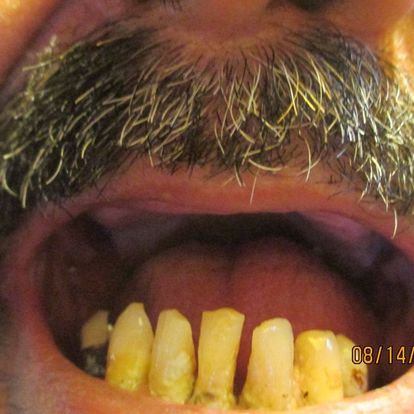 Help with unaffordable Dental Helping Veterans with unaffordable dental needs has stopped the dominoes from falling. Partnering with SmileFaith has made this a much more affordable venture to help Veterans. When a Veteran reaches out and is not located in the Florida area, TSM Cares does what they can to find the assistance for the Veteran in need.