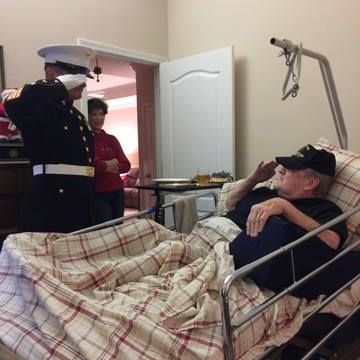 NATIONWIDE REAL ESATE AND HOME LOAN / REFI LEADS NEEDED

People say "Welcome Home" or "Thank you for your service " but the Saluting Marine challenges citizens to take it a step further.

Fundraising takes time and money. People always ask how they can help Veterans, sometimes it can be as easy as giving them your business vice a donation. Put Veterans to work! This program will seek out Veterans and Patriots to be the business professionals we seek to assist you with these needs.

Making a difference, volunteering, or supporting does not always have to come with a financial cost.

This will bring in donations at the conclusion of a deal from the professional helping you with your real estate or home loan / refi needs.

TSM Cares is acting as a lead source!

OVER TIME MORE INDUSTRIES WILL BE BROUGHT IN THE MOLD TOWARDS THE GOAL OF HAVING A MOBILE DENTISTRY UNIT IN EVERY STATE!